Rapid Transit's producers have released their first feature length film on DVD, entitled "THE EDDY FEELING."

Buy the DVD exclusively HERE and get Rapid Transit T-Shirt for $5 with your purchase.
See the Comments below for the national premiere schedule.
Download the TRAILER in Quicktime format or get it as a Video Podcast via iTunes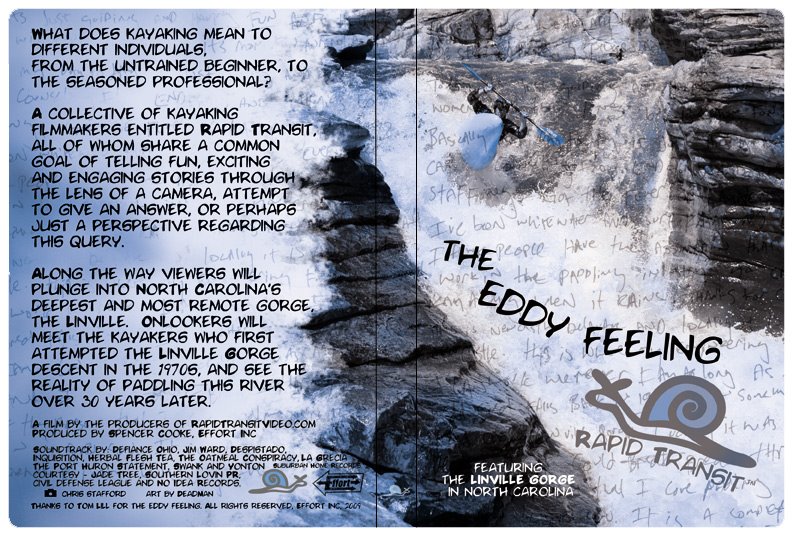 Synopsis
What does kayaking mean to different individuals, from the untrained beginner, to the seasoned professional?  A collective of kayaking filmmakers entitled Rapid Transit, all of whom share a common goal of telling fun, exciting and engaging stories through the lens of a camera, attempt to give an answer, or perhaps just a perspective regarding this query.  Along the way viewers will plunge into North Carolina's deepest and most remote gorge, the Linville.  Onlookers will meet the kayakers who first attempted the Linville Gorge descent in the 1970s, and see the reality of paddling this river over 30 years later.
Featured Cast Members
Chris Gragtmans, Drew Hayes, Anna Levesque, Tom McEwan, Mike West, Yonton Mehler
A film by the producers of RapidTransitVideo.com
Directed, Filmed, Edited & Produced by Spencer Cooke, Effort Inc
In Association with Horizonline Pictures, From the Darkroom & Catalyst Media
Soundtrack by: Defiance Ohio, Jim Ward, Despistado, La Grecia, Inquisition, Herbal Flesh Tea, The Oatmeal Conspiracy, The Port Huron Statement, Swank & Yonton
(courtesy – Jade Tree, Southern Lovin' PR, Civil Defense League, Suburban Home Records & No Idea Records.)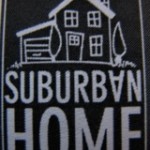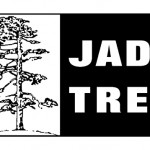 DVD Sleeve Photo by: Chris Stafford
Graphic Design: Joey Hall, Deadman Productions LLC
Thanks to Tom Lill for the eddy feeling.