Recently when the French Broad reached flood stage with water levels of 15,000 cubic feet per second I broke my never-paddle-alone rule.  It was a work day after all, which can sometimes present challenges in finding paddling partners.  I did have local paddlers, Keith Sprinkle and Adam Masters drop in and check on me, which made me feel a bit safer.

For the record, I would never recommend paddling alone, but if you have to do it make sure you have the proper safety gear in case of an accident.  (Note: Kayaking can be a very dangerous sport, especially if proper safety precautions are not taken.  Paddling alone is never recommended, as one individual helped me point out in a Facebook comment.)  This gear should at least include weather appropriate gear (a drysuit can be a life saving device), a reliable paddle, a rescue pfd and throw rope, proper footwear, a dry sprayskirt and of course a CE approved, multiple-impact helmet.
– Spencer Cooke, Effort Inc.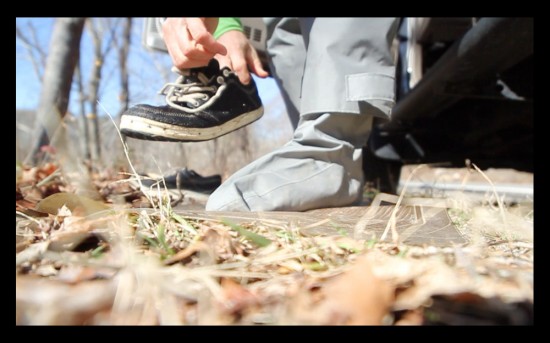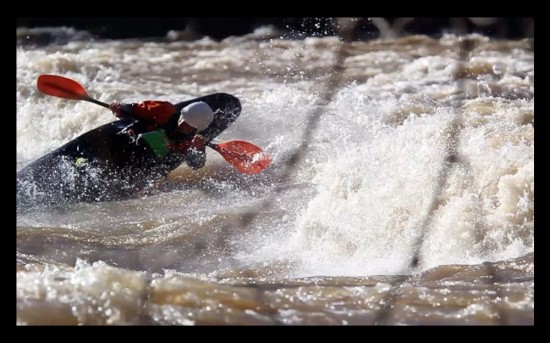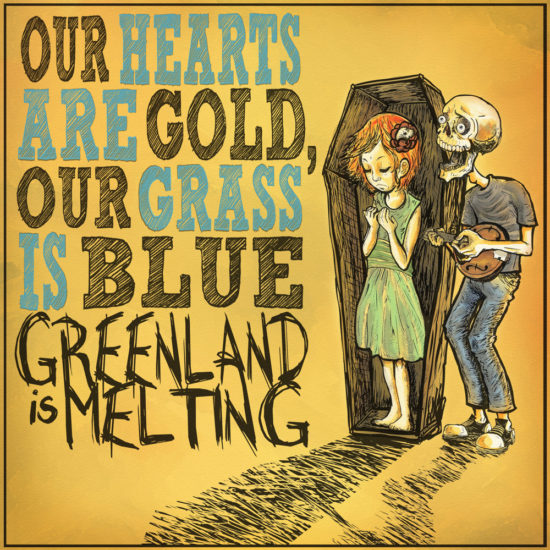 Video Soundtrack by:
Artist – Greenland Is Melting
Album – Our Hearts Are Gold, Our Grass Is Blue
Track – Everyone Wants to go to Heaven, but…
2009 · Paper + Plastick
greenlandismelting.com
Reference:
Ninja Surf Kayak Designs