Several winters ago, as I skied down Deer Valley into the Mokelumne Canyon, the ideal of paddling these upper reaches stuck me.  After looking at topos, and realizing how hideously steep this section is, my obsession waned.  By June 1981 however, the gradient didn't seem so ridiculous; Chuck , Richard, Don Banducci, Rick Fernald and I put in on a measly 300 cfs.
-Lars Holbek.
To the Cali Pioneers; thank you for opening the gates to the heavenly glory called Fantasy Falls.  In the summer of 2008 the T-Dirk crew ventured into the wilderness of Fantasy Falls to celebrate Robin's 28th birthday.  Here's some shots of the party unfolding by Bitch Slap Productions and safe lines to all the 2009 Crews putting on with in the week.
Watch the video at iTunes, or here

The Fantasy Falls from From the Darkroom on Vimeo.
Clayton on Day 1 Boogie
Runout of above boogie
Chris on Big Daddy Twista
Dry Time at Camp1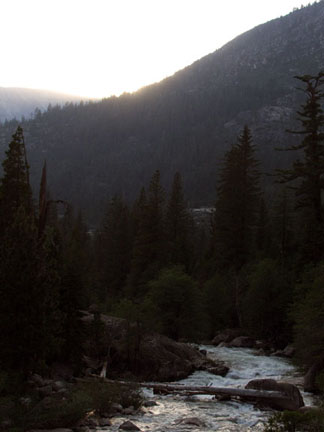 View from Camp 1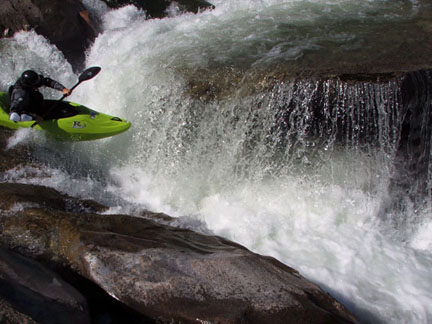 Daniel waking up to Day 2 with the Mushroom Boof
Clayton on the left line of Mushroom Boof
Graggle that Shroom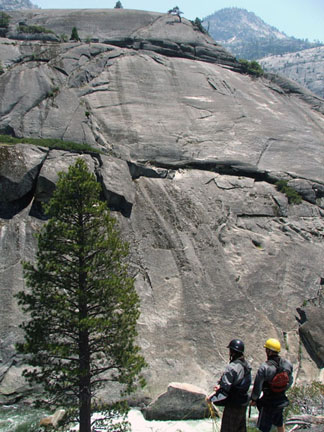 Scouting the I Want My Mommy Gorge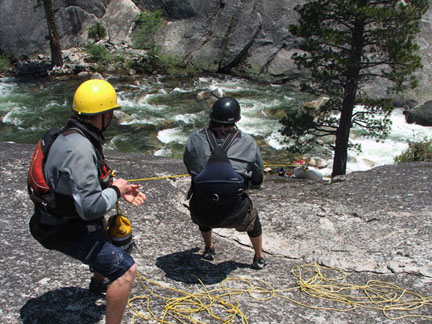 Taking the high route.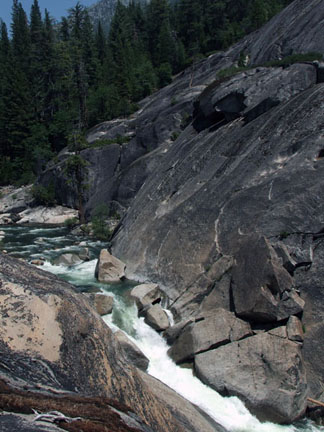 Entrance rapid to the gorge.
Daniel on the Cleanest Boof Yet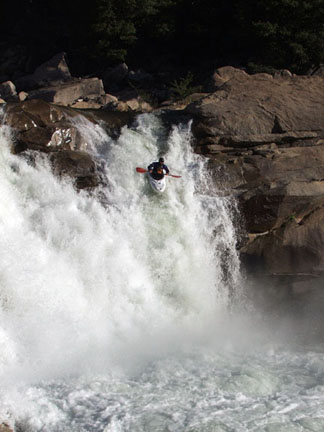 Clayton's evening lap session of Fantasy. Left line of Fantasy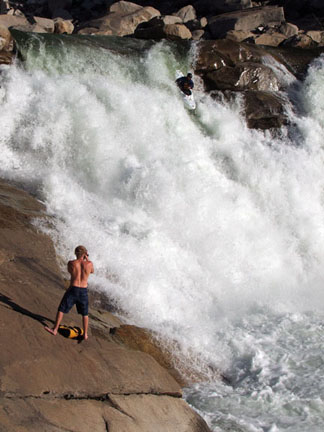 [
Right line of Fantasy
Camp 2
Sunrise from Camp 2
Chris and Daniel with a good morning duel on Fantasy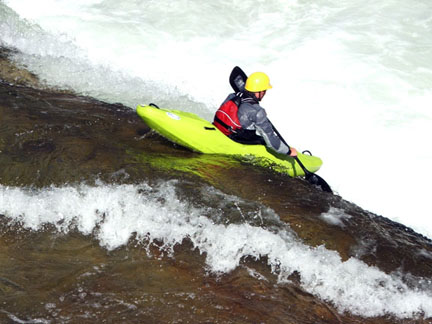 Chris on the 22footer of Fantasy
Clayton onto Round 2 with Cali Class 3 or locally called The Thang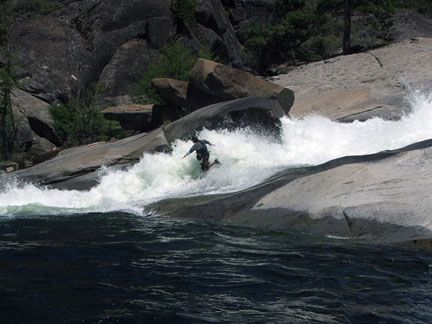 Chris, Robin, and myself gave Cali Class 3 a swim for granting us clean runs.