Our 18th+, free, short film in five short months at RapidTransitVideo.com
Comin' at ya right now ladies and gentlemen is NOT the Tom Tom Club, but instead my 3rd Video Journal entry from NZ…Fresh outta the wonderful world of Trans-Pacific air mail and onto your mega-byte muncher, via a quick detour through the customs manager at the Effort Inc. World Headquarters.
I hope you enjoy the video footage from the second half of my summer vacation as well as exploits during my fall semester of uni down here. Some of the rivers featured in this video were on the Volume II installment of my Video Journal, but are "revisited" here at different water levels…some higher, some lower.
Highlights of Volume III include…


A very humbling two-day trip down the Mungo/ Upper Upper Hokitika River through some of the most incredible gorges I've ever seen or can even imagine. I skipped "International Student Orientation" at Uni to join JJ Sheperd, Eden Sinclair and Dave Kwant on this trip…it was emotional…no, seriously…emotional. At one point we all hugged…I urge you to now go hug someone who you have once shared an emotional moment with……………Thank you, they thank you.


A trip down the Kokatahi River featuring the now famous Sam Sutton styling an unbelievably clean line on a very large, scary rapid at a rather challenging water level. Bradley and I…not so much.
Footage from my Fall Break, which was spent camping on the banks of the Kawarau River with good friends Ben Robson and Eric Chance. Each day consisted of a "Kawarau Triple Crown"…running Nevis Bluff, Citeron and Retrospect back-to-back-to-back.


…These special moments and more are ready for your viewing pleasure in my Video Journal Volume III! In joy, I hope you watch.


-Mad Bigga-B-up-one-twos to my main man, SPD (Spee-Dizzle-Drizzle…Spencer Cooke) for again editing my footage into the lovely video you are about to watch. Also a shout out to all the brothas and sistas in the hood down here in Aotearoa, who have showed that "southern hospitality" really lies south of the equator! RESPECT!
A quick FYI: Rapid Transit releases their first DVD, Volume 1, in November 2008 by producers Spencer Cooke & Chris Gallaway.
Rapid Transit DVD Volume 2 is slated for spring 2009, by Rapid Transit Producer, Karl Moser.  More info coming soon.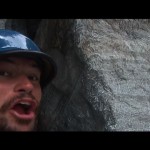 Cooper Lambla
Music by
Artist: The Oatmeal Conspiracy – Song: Almost Done – Album: Friends and Family – myspace.com/theoatmealconspiracy
Artist: LaGrecia – Song: The Montage – Album: On Parallels – suburbanhomerecords.com – PR: myspace.com/southernlovinpr
Artist: Paint it Black – Song: Shell Game Redux – Album: New Lexicon – JadeTree.com