Who invented Boofing?
In Rapid Transit's first feature length film, creeking and expedition pioneer, Mr. Tom McEwan accredits someone with with the invention and naming of boofing. Tom drops a name that could win you a free DVD. Watch the video clip by clicking on the photo below and guess whose name Tom is saying. Email your guess to effort.tv@gmail.com The first person to send the correct name wins a DVD or product of choice from the RT online store.
Come to Green-o-Ween, dress as your favorite rapid on the Green, win a Riot Thunder… read details:
On October 30th, 9pm at Asheville Pizza Company, Rapid Transit's producer's will be premiering their very first feature length film, which will be available later this fall on DVD. The film attempts to answer the question of why kayaking means so very much to the individuals who participate in the sport, alongside a look into the kayaking exploration of North Carolina's "Grand Canyon," the Linville Gorge. Tickets will be $8 and a considerable portion of the proceeds will go to the American Whitewater Association for their river and environmental stewardship efforts.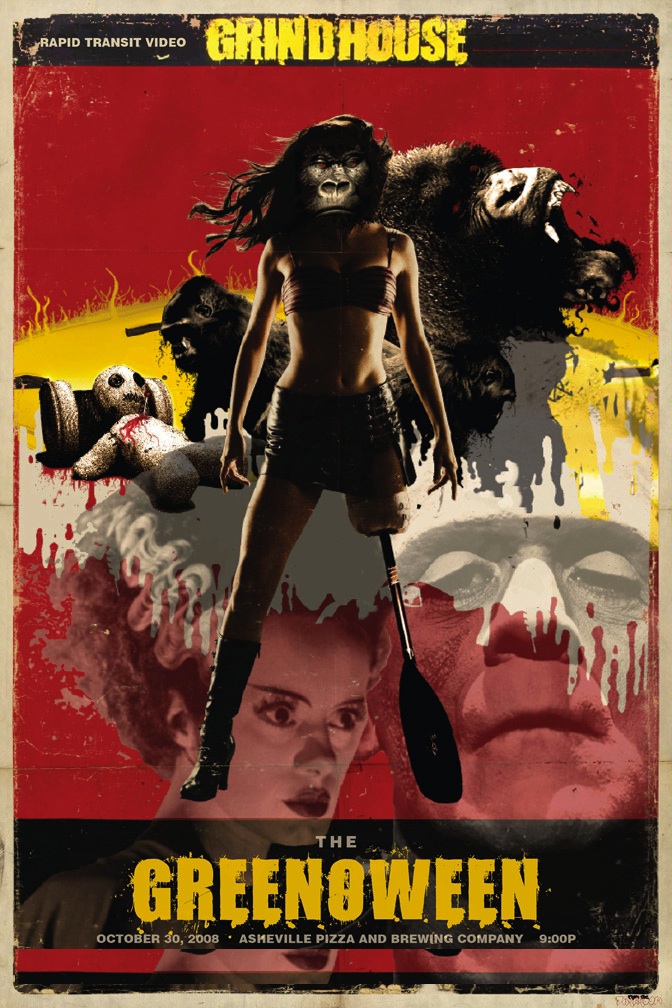 The abridged version of this feature film will be shown and Rapid Transit is giving a Riot Thunder Kayak for the grand champion of the costume contest.
RSVP on Facebook.
Thanks to Rapid Transit Producer, Daniel Windham, From the Darkroom for the awesome poster design.