Oh, the NAWF was a good time this year as usual, but a tid bit nipply out. This report is going up quite late but hey, at least it's here now. To explain more, NAWF is the North Alabama Whitewater Festival. 2008 was the fourth year of this successful, deep south whitewater festival and championship. NAWF activities include a waterfall freestyle and boater-x at Short Creek Falls and a freestyle, hole comp at the Locust Fork of the Warrior River. Andy Gates and I headed down for this year's event.
Frozen breakfast fixing time.  (photo Adam Motes)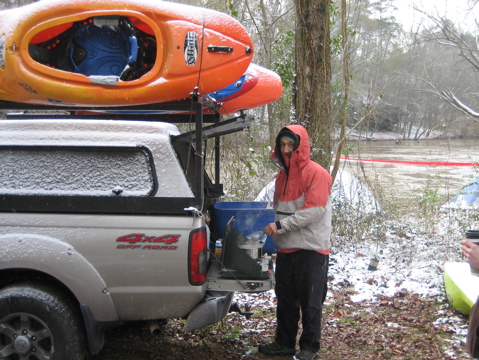 Chris Wing-ding-diddly-doo and myself giving thumb upper (photo Iaaac Ludwig)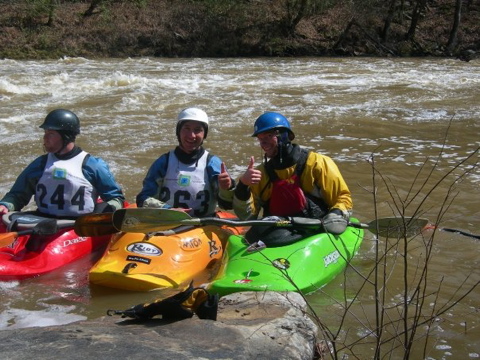 Following the NAWF I had a pleasant run down Little River Canyon with Sir Charlie Mix. We ran the falls, a first time for me, which was splendid. Even in Wintertime this place looks tropical. Absolutely beautiful, blue water. It had been roughly nine years since the last time I had been there.
Enjoy the video here or at iTunes.
Music on this video is by Hellbender and the Oatmeal Conspiracy.
Love,
Spencer Cooke, Effort Inc.