Longboard Asheville had an unseasonably warm and welcome December.  Typically the roads would all be ruined by salt, sand and chemicals by now and we would have been hibernating for the winter.  Thanks though, to global warming and the coming apocalypse, we enjoyed mostly balmy temperatures and were able to lay urethane lines all over our favorite hills all the way up to the new year.  Here is some photo memorabilia and one looooonnnng mellow downhill on video.  Happy new year from Rapid Transit Photo/Video and Longboard Asheville.  Join the LBAVL facebook group if you please.  Also check out Rapid Transit's new kayaking short film collection called COMING HOME, out now on DVD.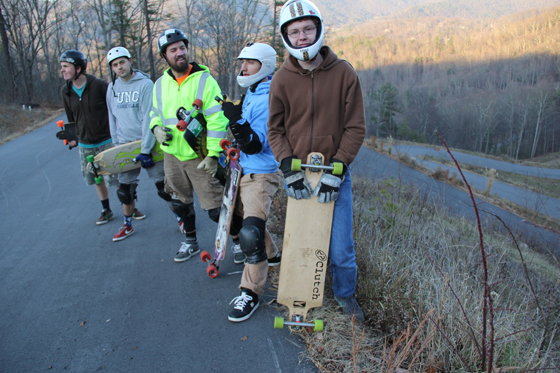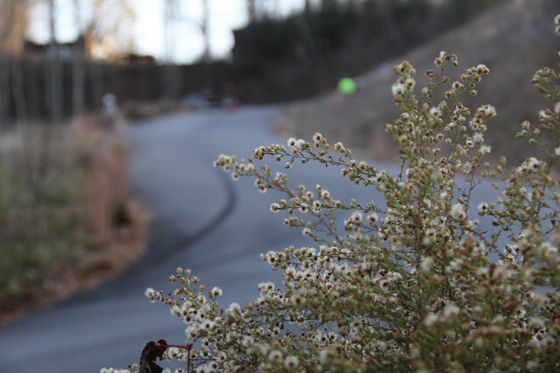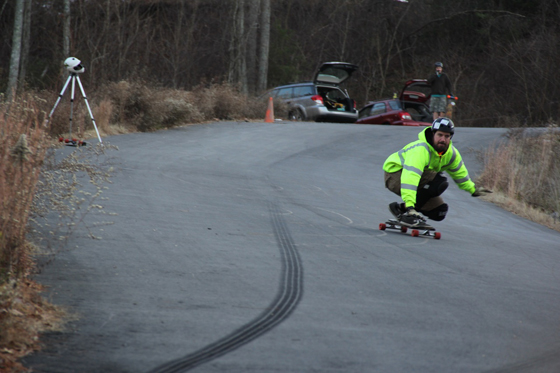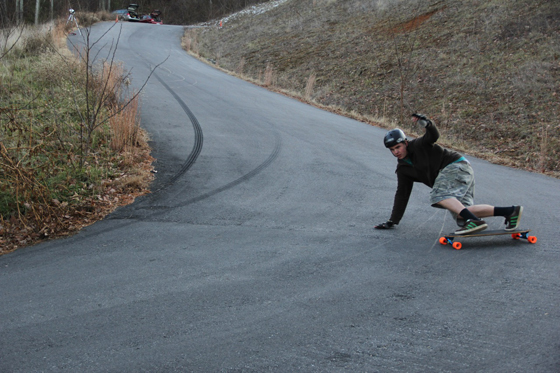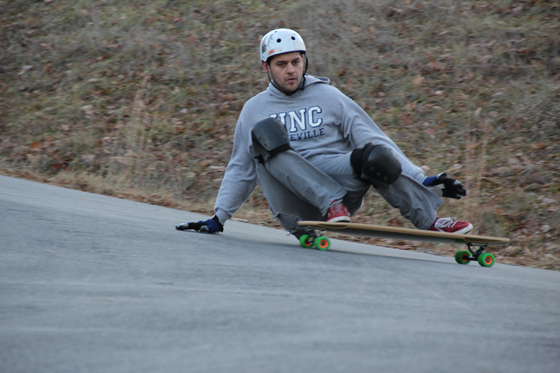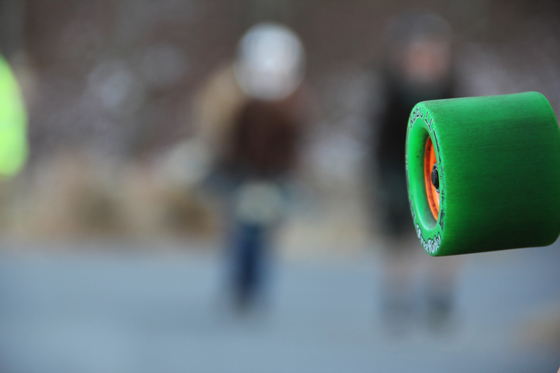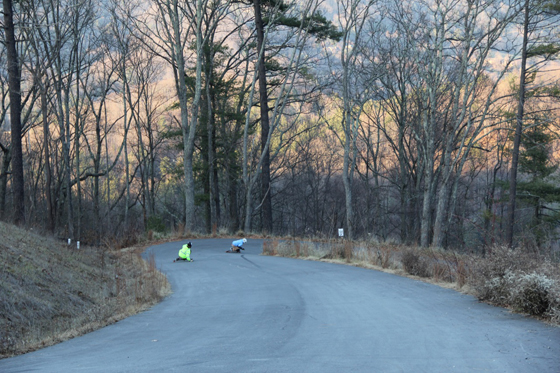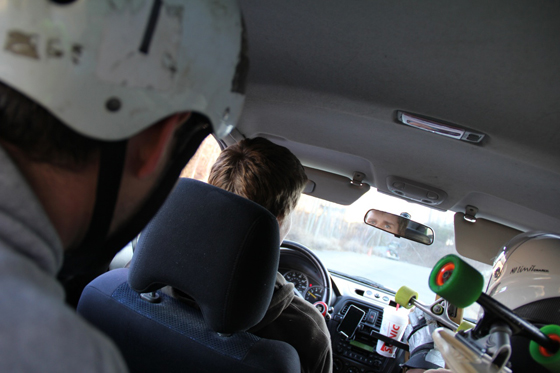 Some footage of that hill has not yet been edited but I'll get around to it one day.  Next day Felipe and I tried a new hill.  Once again, got some pretty nice footage but haven't done any editing yet.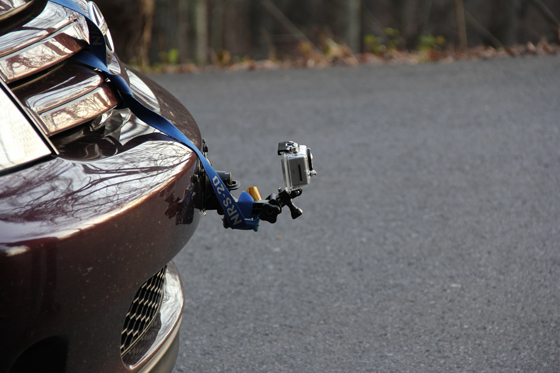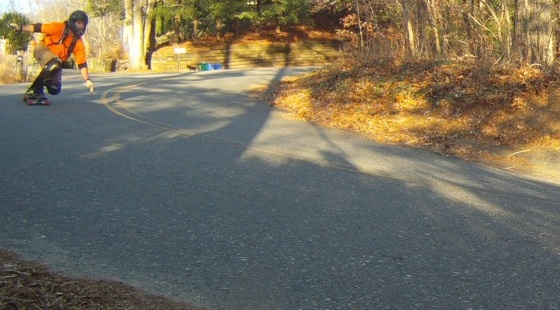 Last stop was the mellow downhill seen in the video above.  This run is 5 miles of pure pleasure that is a solid 25-30 mph the entire way.  We stopped on one of our shuttles back up for a session on the six straight hairpins.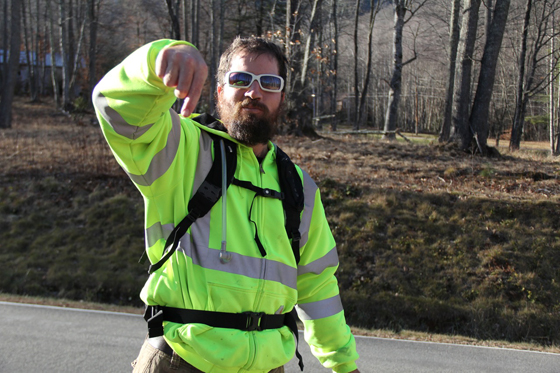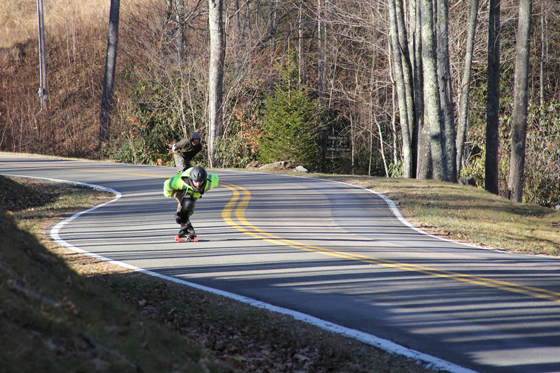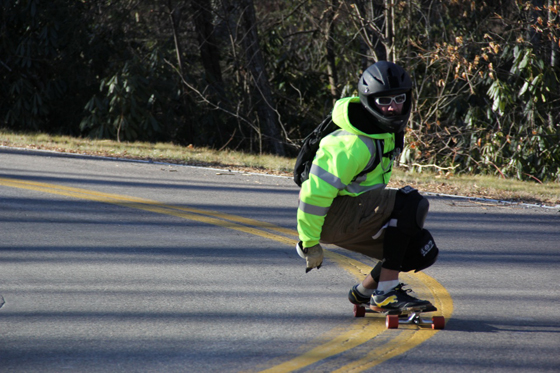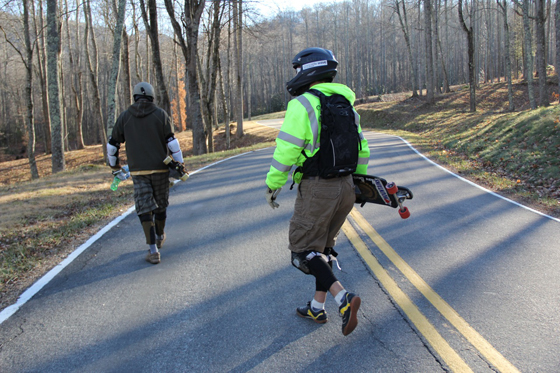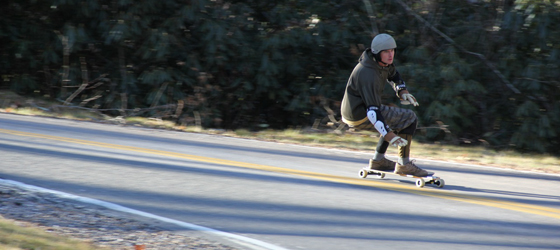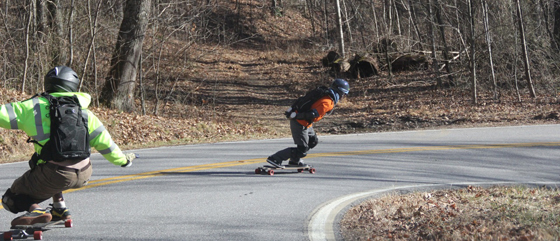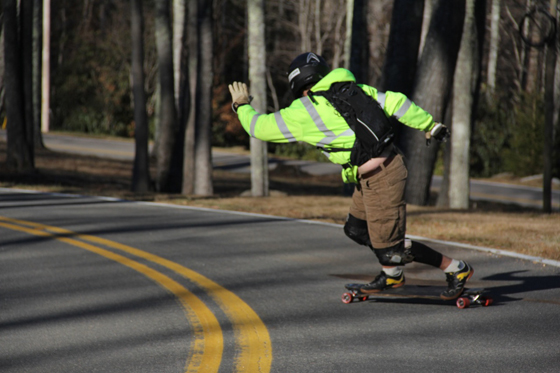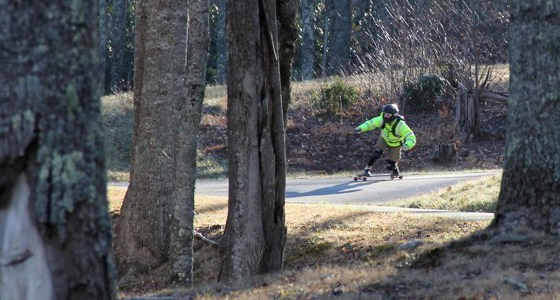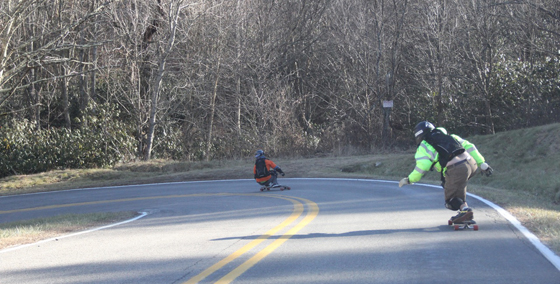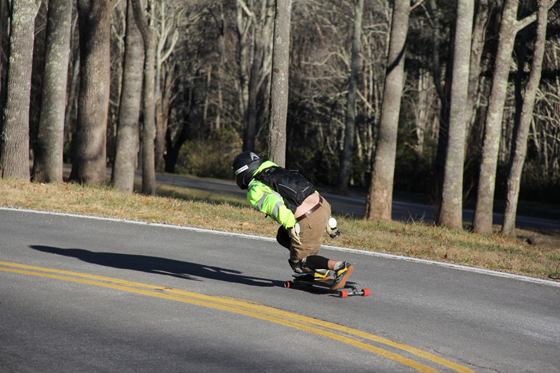 Perhaps you enjoyed viewing all I had to offer today.  Perhaps not.  Doesn't matter that much really.
Bye for now,
Spencer Cooke – Effort Inc.