This footage is POV, Helmetcam perspective of kayaking North Carolina's Linville Gorge. This is deleted footage from the film THE EDDY FEELING available at http://rapidtransitvideo.com/store.php on DVD.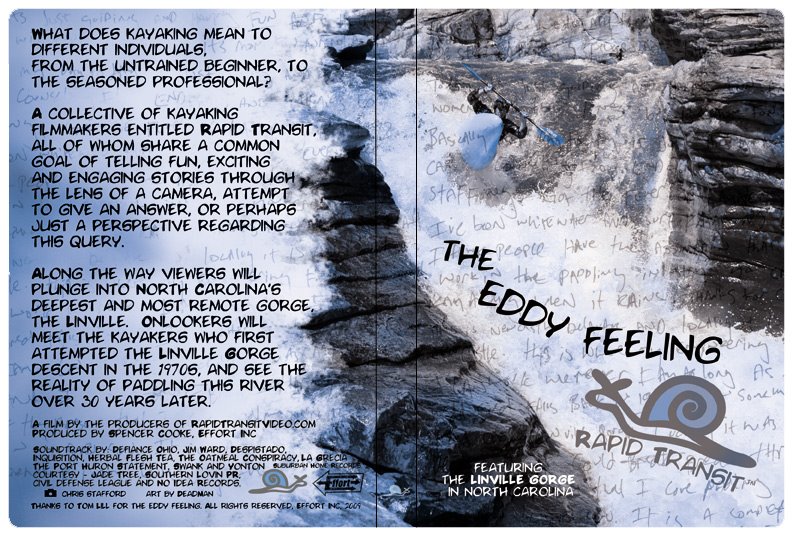 POV from the rapid Donkey Kong

POV from the rapid Cathedral Falls – Adam Herzog drops in, running the direct line.
Enjoy the video and remember that it may only serve as a very vague guide, but in no way represents the current state of the rapids.  Logs, sieves and undercuts move around on a regular basis and you should be aware of this fact.  Also this video only shows a few of the plethora of rapids in the Linville, so if you take the plunge into the gorge know that you will face a full day of very difficult whitewater.
Music by
Inquisition
No Idea Records
Southern Lovin' PR

Thanks,
Spencer Cooke, Effort Inc