Longboard Asheville has announced  the Thrasheville Mountain Skate Festival, to be held in Asheville NC on 05.28.11.  Details of the event may be found at the Longboard Asheville website.
A preview of the competition course has been made possible through the video below.  While you're watching you will enjoy a track off of Small Brown Bike's new album Fell and Found.  You can listen to the entire album at No Idea Records.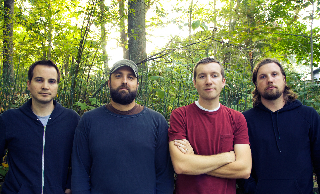 The band has announced a few upcoming shows; Friday, May 20 – Louisville, KY at KRAZY FEST, and Oct 28-30th – Gainesville, FL at THE FEST.  Keep up with them at No Idea and Southern Lovin'.

Thanks for visiting Rapid Transit,
Spencer Cooke, Effort Inc.
Pertinent Links:
http://www.longboardasheville.com
http://www.facebook.com/home.php?sk=group_58529685737
http://effort.tv
http://www.noidearecords.com/bands/releases/smallbrownbike_fellandfound.php
http://www.myspace.com/thecasketlottery
http://www.smallbrownbike.com/
http://www.noidearecords.com
http://www.secondnaturerecordings.com/
http://krazy-fest.com/
http://thefestfl.com/fest10/