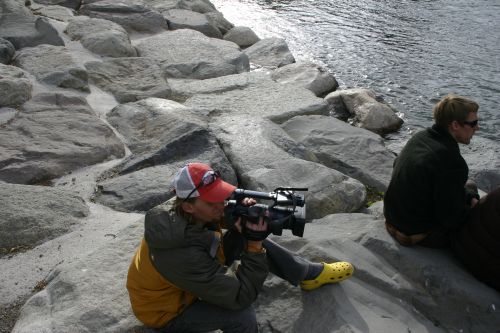 I have been privileged in the past year to be directly involved with the development of World Kayak on several levels.  One of the more special facets of World Kayak are the Hometown Throwdown's.  The idea of the Throwdown's is to stimulate participation from those that otherwise may not participate in events.  I.e. an event designed and centered around your "weekend warrior" and not your pro athlete.  The environment is low stress and highlighted by peer encouragement.
The event's are designed in a freestyle format with a modified scoring system where such trick as the "paddle guitar" and "shudder rudder" are not only encouraged for style but rewarded.  However, prizes are given out for participation, not for winning.  New to this year are "Slalom Survivor" events which take traditional slalom events and modify them for fun and challenge.  Imagine Nickelodeon's Double Dare on the water minus the slime.  My apologies for that analogy, but I grew up with that and that's what I picture.
Events are free to participate in and every region hosts around 5 events per season.  Check out the link here to see more about the Throwdowns in your region.
The fantastic music in this video short is titled "Shady Shack," by the Oatmeal Conspiracy. You can check out these guys here.
Here's how to watch this video: At the bottom of this post you will see some small blue text reading "play in popup" and "play now." If you'd like to view the video here and now simply click one of those links. Another option is to open iTunes on your computer and go to the Music Store. There you can search for Rapid Transit, subscribe for free and receive all our podcasts if you like. You may also view this video on the flash player in my Library.

Cialis generic brand name differences
Cialis taken by women in europe
Cialis liver disease
Cialis tadalafil cialis tadafil tal
Cialis pills manufacturer
Cialis vs levitra faq
Cialis istanbul
Cialis name brand cheap