Rad Fest is an upcoming music festival to occur in Wilmington NC that I'm really excited to attend.  Spanish Gamble is totally new to me but I'm loving what I hear so far, and look forward to seeing them perform at Rad Fest along with a laundry list of other incredible bands. – Spencer Cooke, Effort Inc
Press Release 3/8/2010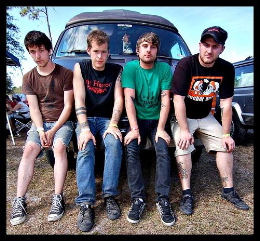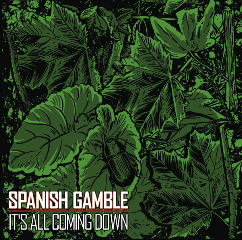 Punknews.org has joined forces with Paper + Plastick for a limited time downloadable giveaway of the entire debut album from Gainesville Florida's Spanish Gamble weeks before it's scheduled release date of March 23rd.
You can head over to Punknews.org or just click on the link below to download It's All Coming Down for the next two weeks.
http://paperandplastick.com/dl/?id=1
Paper + Plastick has also launched the pre-order for the LP/CD/MP3 version of the album. Special packages also include a T-shirt. The album's artwork was created by Craig Horky (Cheap Girls, North Lincoln, Lemuria) and will feature an interlocking die-cut LP jacket enclosing the vinyl record.
Paper + Plastick owner and drummer for Less Than Jake, Vinnie Fiorello, commented on giving away the album before it is released:
"For me, when I was planning Paper + Plastick before it launched, I had always wanted to try a model where mp3's are free for a limited time before the release and then followed up with an amazing vinyl package for the record, and sell the high quality mp3s when the release date comes. This is my first time trying this and Aubin and Punknews were cool enough to present the record with me."
The band is scheduled to play at next weekend's Harvest of Hope Fest as well as Rad Fest in May. They are currently planning a full US tour with dates to be announced in the weeks to come.
Crucial Links:
http://www.punknews.org
http://www.myspace.com/spanishgamble
http://paperandplastick.com
http://www.southernlovin.com/tours
http://www.harvestofhopefest.com
http://www.radfestnc.com