How to go Surf Kayaking is a short film (as short as you would consider 30 minutes…) that is part of a collection called Coming Home.  Chris Gallaway and I began this project over a year ago and have nearly completed it.  Our DVD was meant to released in May of 2011, but I have to take full credit for holding things up.  My edit of How to go Surf Kayaking is taking me about five times as long as I originally anticipated.  Recently though, I've had some breakthroughs in the edit and I can finally see a small crack of light at the end of the tunnel.  Last night was huge for me when I decided on the closing sequence of the film, which is a statement by Rion Smith of OSM during and interview I did with him last December, coming home (wink wink) from a trip we made to Costa Rica.
How to go Surf Kayaking documents a decade of surf kayaking trips, competitions around the world, and the development of the surf kayaking worldwide.  All of this is told through interviews and narrative from the perspective of east coast surf kayakers.  The story is colored with images of the beauty seen in Earth's oceans and the power of its waves.  The content of this video means more to me than anything in the kayaking world, period.  I have sacrificed many hours in the name of this project for the purpose of record keeping, for my friends and for myself.  In a sense it's just a scrapbook, but I think lots of people will enjoy the story.  That is my hope anyway.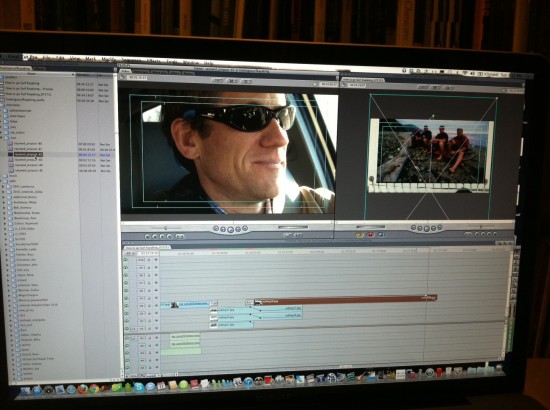 Check out the trailer and more info about the Coming Home DVD project here http://rapidtransitvideo.com/store/2011/04/23/coming-home-dvd-14-99/ There's a lot more to it than How to go Surf Kayaking.  If you had any appreciation of Chris Gallaway's Green Race Movie then he will impress you with his short films, Grand Canyon in Winter and The North Shore: A Guide to Getting Lost, both of which are part of the Coming Home DVD.
Thanks to Astral and Shred Ready for co-Producing this DVD with us.
Thanks,
Spencer Cooke, Effort Inc.