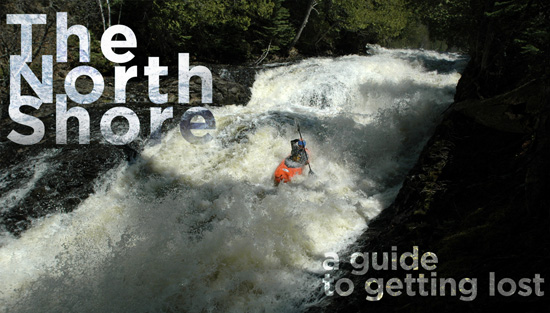 We were proud to learn that "The North Shore: a guide to getting lost" (the first segment on the Rapid Transit DVD Coming Home) won the award for Best Professional Film at this year's National Paddling Film Festival. The NPFF is a wonderful event and the most prestigious festival dedicated to celebrating work in the world of kayak film production, and we've been honored to have our work featured there over the years. Now, Rapid Transit is teaming up with Canoe&Kayak magazine to host a free, online screening of the entire 20-minute North Shore film next Tuesday and Wednesday, May 8th and 9th. This is your chance to see the award-winning film before you purchase your copy of Coming Home. Canoe&Kayak recently conducted an interview with director Chris Gallaway about the process of making the film. Check it out here: http://www.canoekayak.com/videos/behind-the-scenes-the-north-shore/
"The North Shore" will screen for just two days next week on Canoe&Kayak's website. Please watch it and let us know what you think. Also, keep your eyes peeled for a sneak peak of one of the Coming Home DVD menus before the screening begins.
Thanks for tuning in–we hope you enjoy the film!