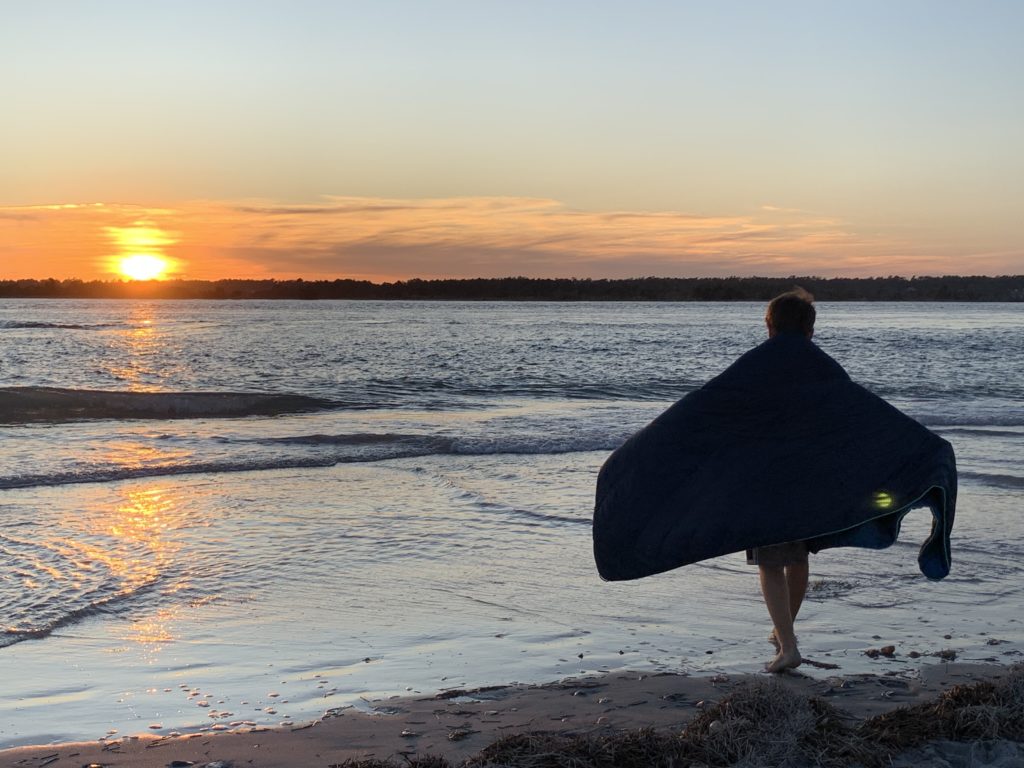 This is the Original Puffy Blanket from Rumpl.
The 30 denier, ripstop polyester shell as well as the synthetic fill are comprised of approximately 60 reclaimed plastic bottles. This blanket is literally made of recycled waste.
The shell has a DWR finish to help repel liquid, odor and stains.
Weight is 2.1 lbs. It also comes in a Junior and 2-Person size.
Corner loops make it convenient to nest with a hammock or fix to the ground.
The Cape Clip is simple, smart, and allows you to Rumpl hands free.
Comes with a draw cord stuff sack.
S23 Rumpl Assortment at Ron Jon Surf Shop