Images, Copy and Video © Effort, Inc and Rapid Transit Video.

Astral began in 2002 when kayakers from North Carolina needed safety gear that was the highest performing, most comfortable and the best looking, while taking into consideration the environmental impacts of industry and manufacturing. Starting with best-in-class life jackets, Astral was the fist to use non-toxic materials, breathable panels and recycled fabric, establishing leadership in PFD innovation and fit. Kayakers also need trustworthy shoes, ones so highly regarded that they might be considered safety gear alongside a life-saving device such as an Astral PFD. Astral brought such footwear to the world in 2012 with the original "Brewer," a kayaker's sneaker with fashion merits and everyday comfort. It quickly became essential "gear" for water lovers and a mainstay comfort shoe for just about anyone.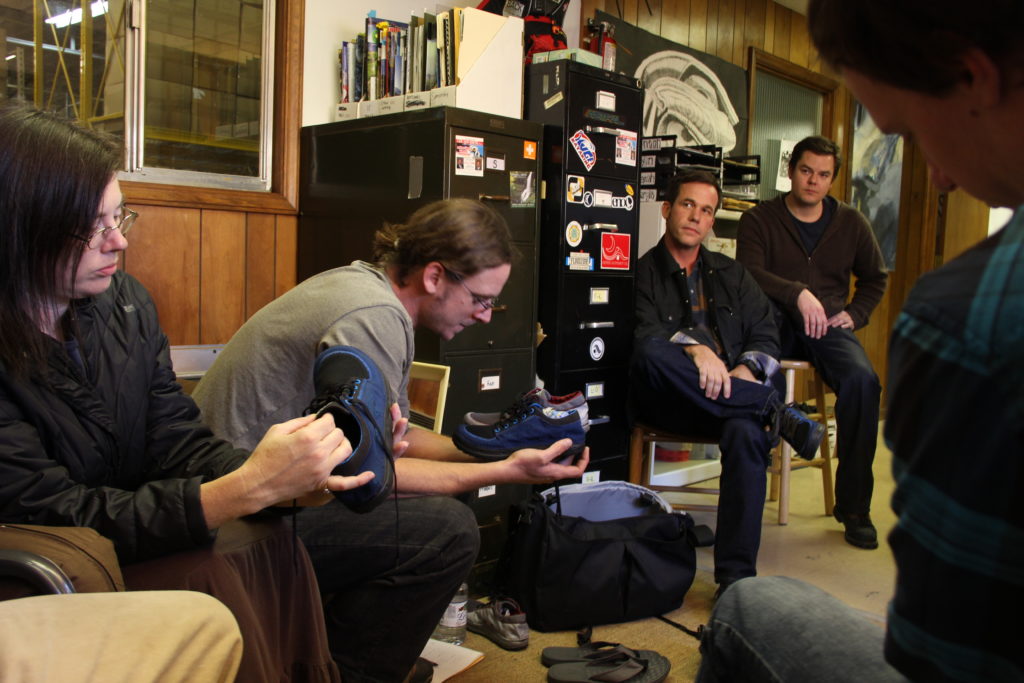 Steep, rocky trails lead to creeks and rivers, leading Astral to the realization of light, fast trail hiking shoes with confidence inspiring grip. Proprietary G-Rubber is on the outsole – non-markging, grippy on any surface. This 80% natural 20% synthetic rubber was made specifically to grip on wet river rocks and does it better than any shoe in the world. This time-tested outsole makes Astral Footwear the best there is for trails, boats, sidewalk, sand and dirt.
With respect to the body's biomechanics and natural foot health, there is a level and balanced footbed, roomy toe box and medium arch. Astral shoes use hyrophobic and natural, organic fibers in the upper. They handle water and moisture like no other footwear. Washable, highly breathable and quick-drying, odor resistance.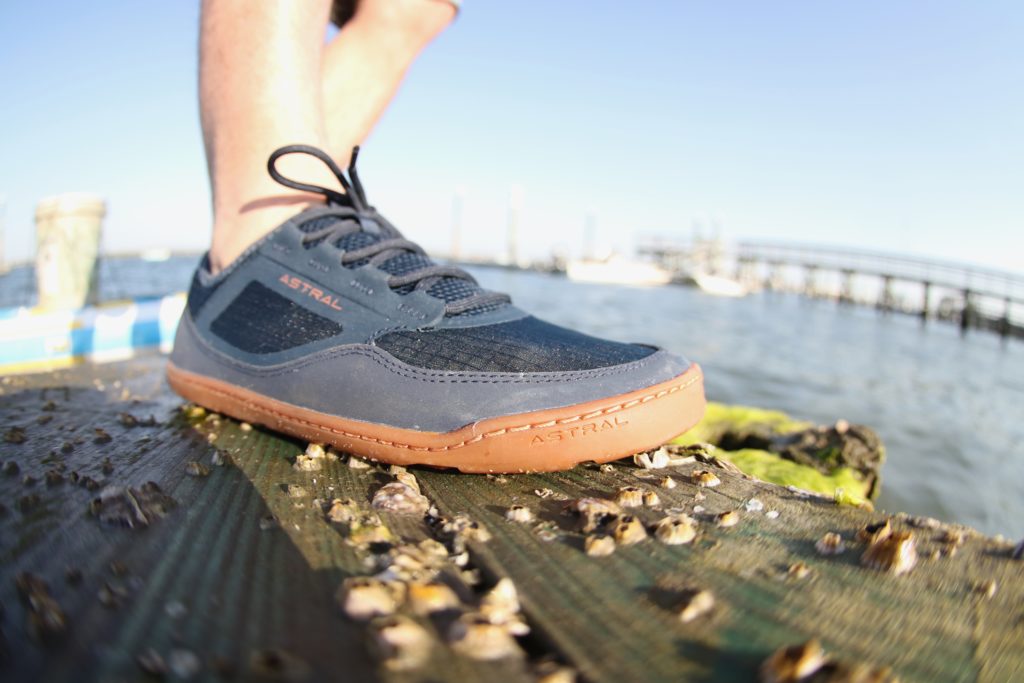 ASTRAL. Grippy. Breathable. Balanced.