She was one of the world's most famous faces, yet no one knew who she was. Her image appeared on the front of magazines and books, posters, lapel pins, and even rugs, but she didn't know it. Now, after searching for 17 years, Rapid Transit has once again found the Afghan girl with the haunting green sweatshirt.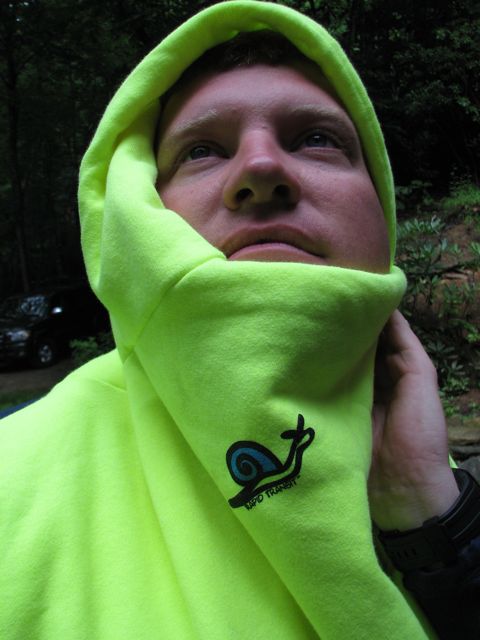 They come in assorted colors and there was only one florescent green.  Adam "Afghan Girl" Motes got that one.  Get yours now at the Rapid Transit Store.
Adam, a good sport and professional representative for the kayaking industry.