On a brisk Spring day Philip Aschliman and I tried whitewater kayak fishing on one of our favorite rivers.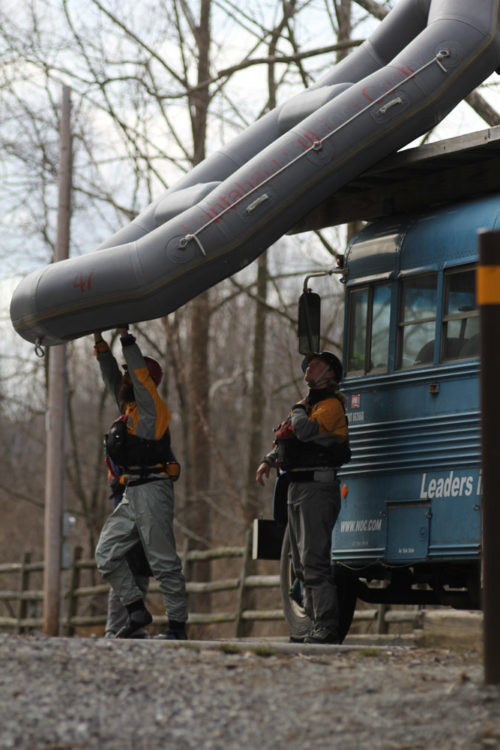 Thanks to Curtis England and NOC Rafting for the shuttle and for loaning me a sprayskirt. All the gear I own and I forget one of the most fundamental pieces of equipment. Silly me.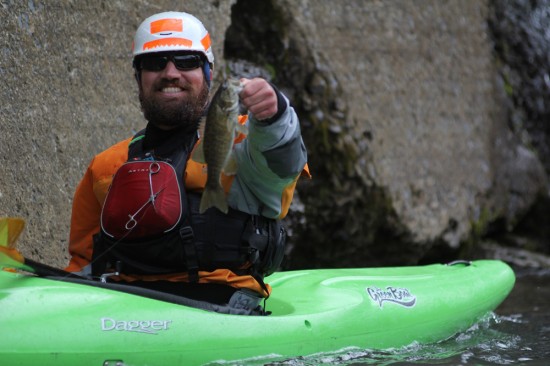 Felipe caught a delicious Bass.

I caught a delicious Bass. Product plug: The IR Arch Rival Drysuit kept me warm, safe and dry all day. Since I was out of my boat fishing quite a bit the Drysuit made for comfortable wading in very chilly water.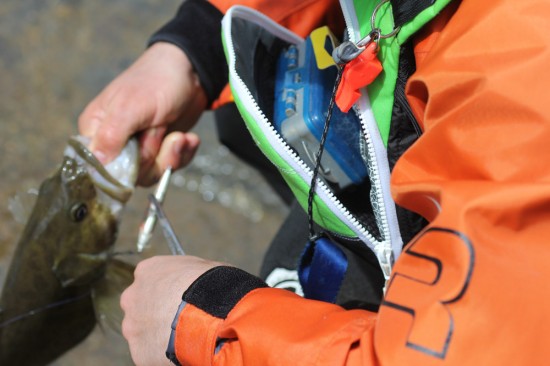 Releasing my delicious Smallmouth Bass, and taking a moment to note the exceptional ability of the Astral Greeenjacket to hold fishing tackle and accessories.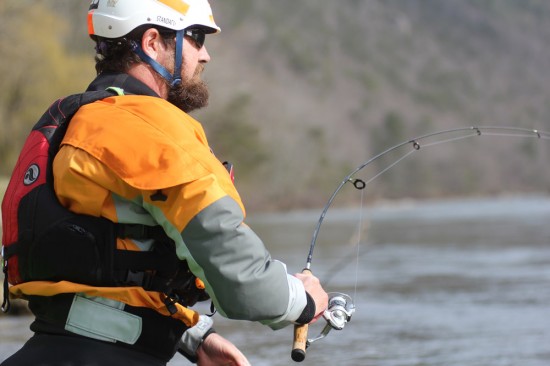 Felipe hooked a whopper Rainbow Trout from his kayak then hopped out to finish the fight.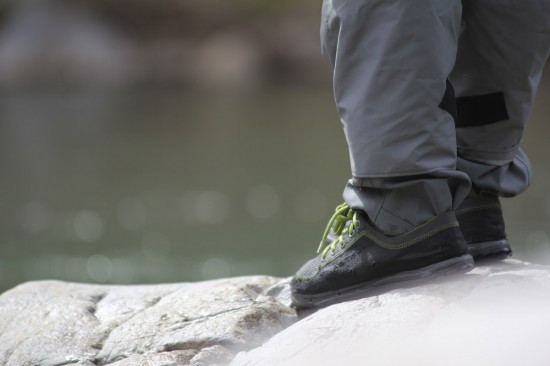 Feet kept steady on slippery rocks with his Astral Brewers.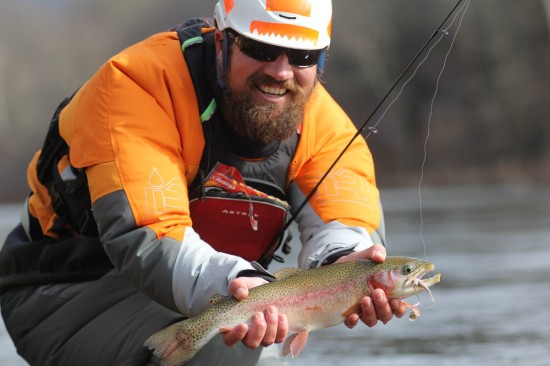 Beautiful Rainbow Trout. A male member of the species, made evident by a hooked jaw. (The fish, not Philip). (Regarding that last comment, Philip is a male also, without a hooked jaw.)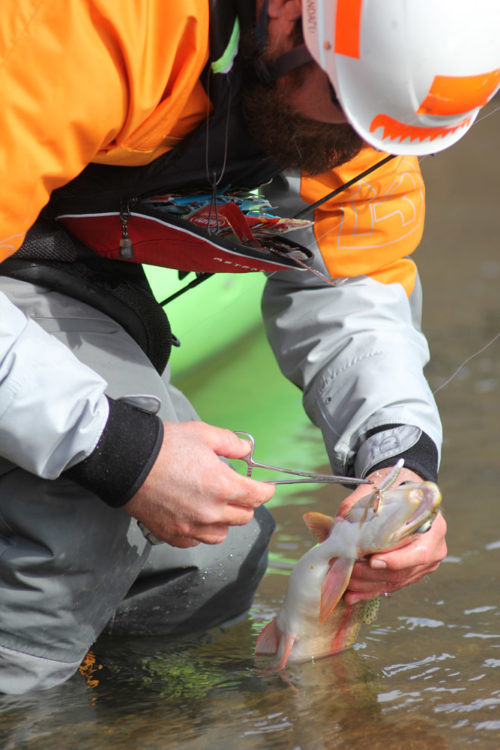 Caught and Released

A healthy female Rainbow. She was spewing eggs as soon as I pulled her onto the deck of my kayak.

Have a wonderful Spring!
Spencer Cooke, Effort Inc