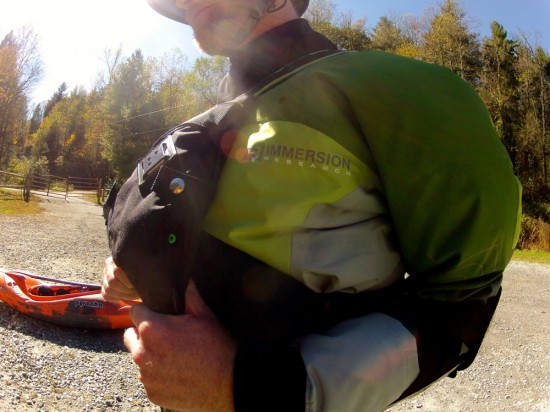 I have been using the Comp LX Drytop from I.R. for a little over a year now.  Simply put, it is one of the best tops I have owned.  I have put about 150 days on the top in all types of conditions and there is no question of the durability of the garment.  When people are looking for a drytop they want to be dry and comfortable, they want durability and a reasonable price.  It would be simple to just say "buy this top", but buying the right gear is not always so simple.  Here are a couple reasons to consider the Comp LX.
Superior design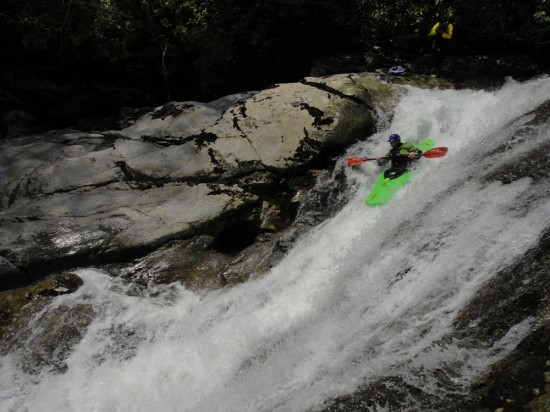 Like all of the garments I.R. produces they put a lot of thought into this garment.  The articulated sleeves of the Comp LX are a perfect example of this.  What that means for the paddler is, your drytop will still feel like it fits while paddling.  The seams on the arms are sewn to be in the ergonomic position of the arms during paddling activity, making you dry and comfortable.  Another great feature of the Comp LX is the stretchy, waterproof-breathable inner tunnel, which stays nice and snug against your body, providing a gripping surface for your spray skirt to bond with.  This prevents uncomfortable bunching underneath your skirt tunnel.  This is far superior to an elastic draw cord with a plastic bit to dig into your waist all day.
Durability
I.R. stands behind all of the products they sell and they have an open line of communication to the consumer to address any questions or concerns regarding their products.  Any company who takes this philosophy toward their gear is obviously sure of the quality of their goods. The 4-Layer Entrant fabric used in the Comp LX is dry and  breathable without feeling like you have 20 extra pounds of gear on.  There is no doubt that all paddling gear has a life, no matter the quality – all things wear out eventually.  Kayaking gear does not have it easy, being wet all of the time, crammed into gear bags, left to dry in the sun, and repeat.  Even with the tough life my drytop has had, when I put it on I can depend that I will be dry and comfortable.  Whether crawling through rhododendron thickets in the southeast or getting beat in the western sun I have been nothing but impressed that the Comp LX continues to perform in a variety of climates.


See an in-depth Comp LX video, from the designers at IR.

When you are in the market for a new drytop don't overlook the Comp LX by IR.  Once you try it you will notice the difference and you will not regret your purchase.
– This Review was submitted by Jason McClure, a Professional Kayak Instructor based in the mountains of Western North Carolina.
Photos Courtesy: Joe Ravenna & Scott Alba
The Comp LX is available at NOC in both Womens and Mens sizes and colors